"Whoever is generous to the poor lends to the lord, and he will repay him for his deed."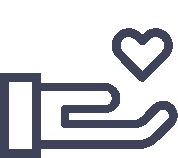 Tri-Unity is a place to create, sustain and promote a viable lifestyle for all who want desire to make a difference and become the change. We are here to equip you to become all whom God called you to be. Tri-Unity will push you to your purpose.
Tri-Unity is a non-profit organization that support children and families. We provide our community with the resources to help a create a balance. We empower and educate to provide a catalyst for progressive change. Our goal is to provide financial independence and sustainability factors to fuel thriving economies and community.
Tri-Unity Fellowship:
We fellowship to learn- gain insight- and build relationships